In partnership with Asendia, RetailX has published the Germany 2021 E-commerce Report.
As partners of RetailX, Asendia are delighted to be able to offer the full report, valued at €499, as a free download to all e-tailers. Non-retailers can purchase the report directly from RetailX.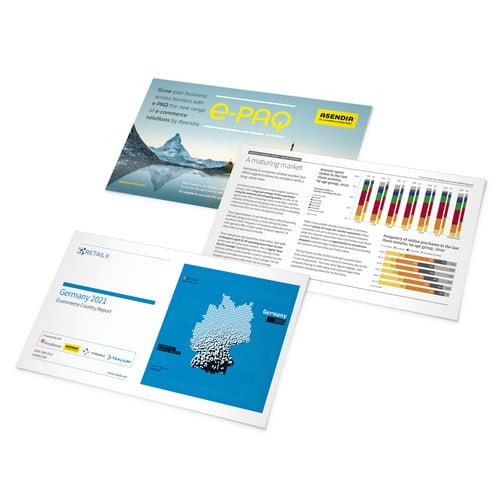 Germany, the fourth largest global economy, is recovering rapidly from the disruption of the COVID pandemic. GDP is set to grow by 3.2% in the second half of 2021, and with swathes of consumers across all demographics now committed to online shopping, the e-commerce market is forecast to increase by 11% in 2021.
We're likely to see an explosion of digital content driving online spending, more sophisticated delivery options, and a surge in mobile and social commerce. To make the most of these opportunities, read the latest report from RetailX; it's full of current economic data, and valuable insights into consumer trends that will help e-tailers plan a fruitful future in German e-commerce.
The report also features an in-depth interview with Oliver Schleiss, Chief Sales Officer, Asendia Germany, who shares his expert insights on what's coming next in the fast-growing market: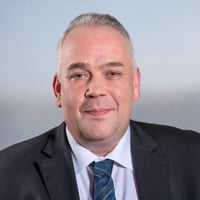 "The German e-commerce shopper is very price- and service-focused and expects retailers to help them shop transparently. Above all, service and product quality are key: one good experience will net e-tailers a loyal customer for life."
Oliver Schleiss, Chief Sales Officer, Asendia Germany
As with almost every other country in the world, Germany has seen the equivalent of a decade's e-commerce growth occur in less than 12 months, driven by necessity. There is room for further growth, albeit at a slower pace, as the German e-commerce market still falls behind both the UK and France in terms of market size.
While the wider economy recovers from the ravages of COVID-19, one thing is for certain – retail businesses that had historically invested online have fared better than those with a weaker online offering. Going forward, online and omnichannel investment will continue to prove crucial and be key differentiators for overseas retailers planning a future in this promising territory.
Transparency and trust are key for Germans. These consumers want to understand all the details of their shopping transaction before hitting the buy button online. This extends from craving clarity on delivery and returns options even before they add an item to their basket, to how any information they provide about themselves is going to be held or used by a retailer.
For a comprehensive understanding of the thriving German market, read the full report. Featuring a market overview, economic stats and insights, profiles of typical German consumers and much more, it really is essential reading.
E-tailers - See a full list of the Germany 2021 E-commerce Report's contents and download your free copy today!