There are many factors that will impact your online store's conversion rate: site speed, quality of images and content, product range and pricing, etc. But understanding average e-commerce conversion rates for your industry and countries is a really useful comparison to make.
If you've already read our guide to improving your international ecommerce conversion rate (iECR) and our guide to things that might be working against your international e-commerce conversion rate then you're no doubt making great grounds in seeing your rate increase. But how does your rate compare to others?
Firstly, you work out your international e-commerce conversion rate by looking at the percentage of web visits from overseas Vs those who made a purchase. If you're getting three sales for every 100 international web hits, then your international e-commerce conversion rate is 3%.
Three percent may not sound like much but depending on where you're selling and what industry you're in, it might not be so bad.
Looking at stats from January 2020, we can see that Health and Wellbeing have the highest conversion rate at the moment, which is naturally an impact of the coronavirus epidemic.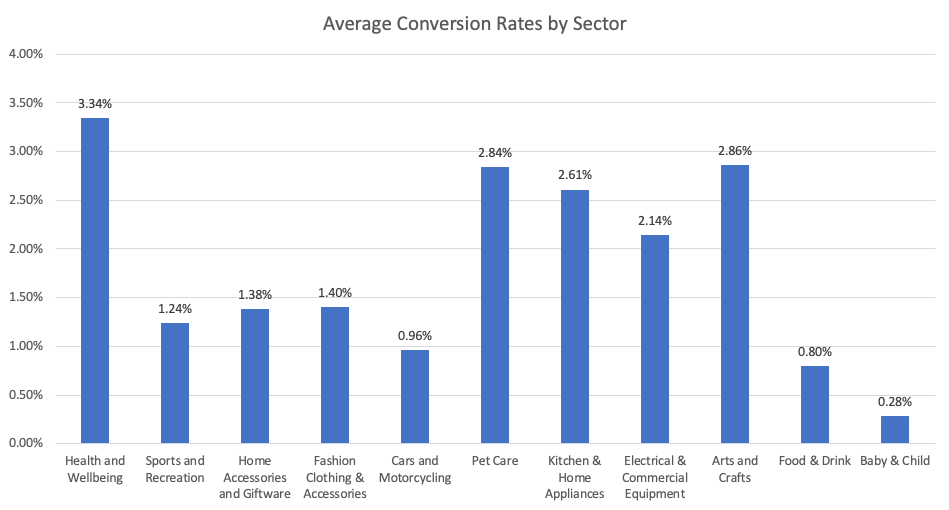 Source: IRP

Most of the other sectors with high Ecommerce Conversion Rates could also be attributed to recent changes in lifestyle meaning people are at home more.
But how do these figures compare country to country?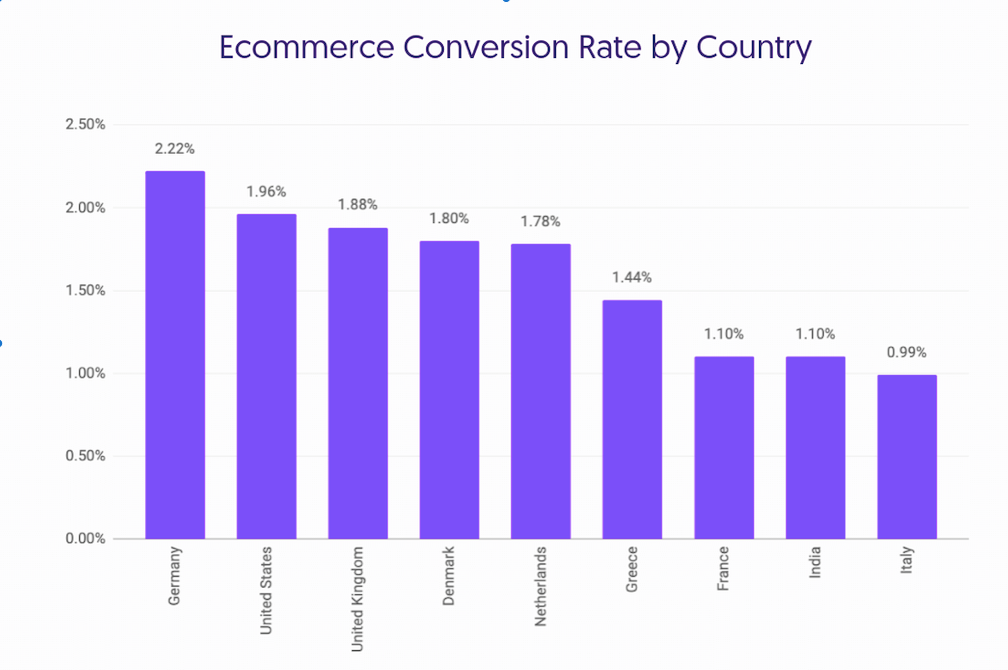 Source: ecommerce-europe.eu via growcode

It seems that 3% conversion rate you're getting maybe isn't so bad after all, and in some sectors it could mean you're performing higher than average.
This is great to see how your web visitors convert to customers overall, but the beauty of the digital age is that you can drill down and find out so much more to help increase your international e-commerce conversion rate.
And it seems that, as we've alluded to already, recent times have people shopping online even more.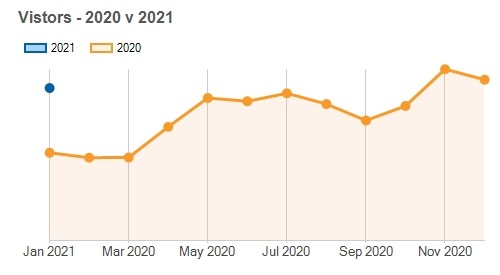 IRP found that visitors in all segments of all ecommerce markets increased by an average of 74% in January 2021 compared to January 2020.
But that increase didn't necessarily covert to sales. The same research found the bounce rate in all segments of all ecommerce markets increased by 7% to 59% in January 2021 compared to January 2020.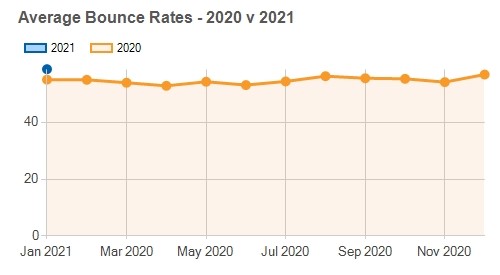 But what else can looking deeper into the data available tell us? The device people use to visit your website on could well be a factor affecting your international e-commerce conversion rate.
IPR had a look at the amount of money spent across each device.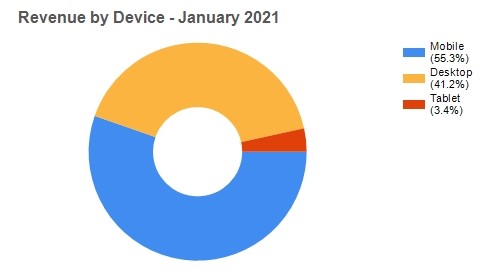 As you'll see, shoppers are increasingly using smartphones to purchase, and as Smart Insights points out, it's vital for you to know where a customer comes from to make sure you're presenting your website in a way that works for them.
With more people using, mobile devices, however, how do you make sure they convert while visiting your site?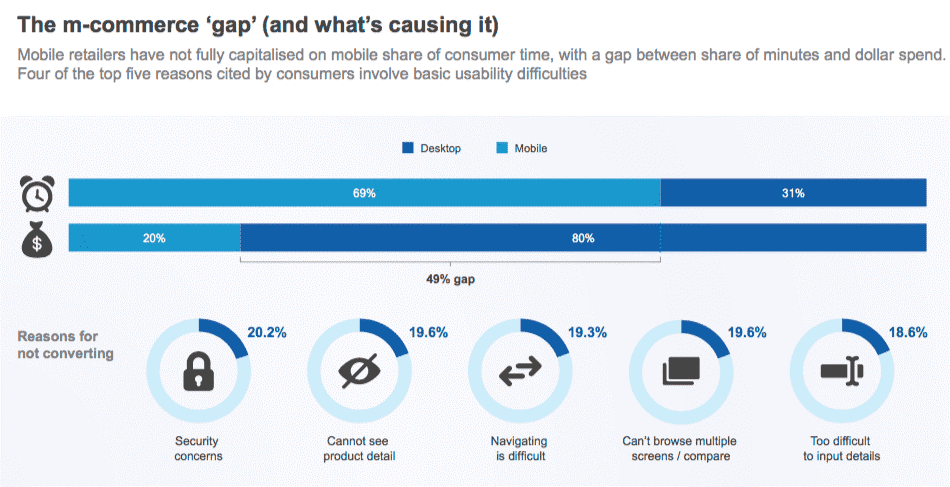 ComScore's mobile hierarchy report found that security was the biggest concern with user friendly experiences making up the rest of the top five.
So, if you're looking to increase international e-commerce conversion rate above the average of your sector on mobile then a website optimised for multiple devices is imperative.
While these stats look at conversion rates generally across entire sectors and locations to help you benchmark your own data, you need to look at this information regularly and see how it moves up and down as you make changes to your site.
The more you analyse this data and use it along with our tips for better conversions, the more you'll be able to deliver what your web visitors need to turn them into customers.
Knowledge is power as they say.
Asendia's international parcel and returns services are trusted by world-leading etailers looking to optimise their international e-commerce conversion rate. Contact us to find out more.